Prior to diving into the Mt. Massive hike I wanted to provide a quick introduction. This is a new territory for myself sharing. Yeah I know weird huh?A virgin to all social media services, I never had any desire to be part of the Facebook, MySpace, LinkedIn, Instagram, or Snapchat experience. Not that I am a hipster who thought himself above or better than the individuals who connect or use these services. I understand their purpose I get it. However its not who I am. I lack that emotional connectionto want to share or be shared personal stories. Not that I dont care about friends or acquaintances, I just dont care enough to read, write, or post. With our South American trip looming Nate wanted us to begin writing about our experiences, to provide a portal to our future travels. I cannot promise that I will start narrating 140 word updates about the pork belly tacos I had on Tuesday night nor will I fill this blog with useful anecdote during our excursions. No promises, just an attempt to finally share and be shared.
With out much further ado Mt. Massive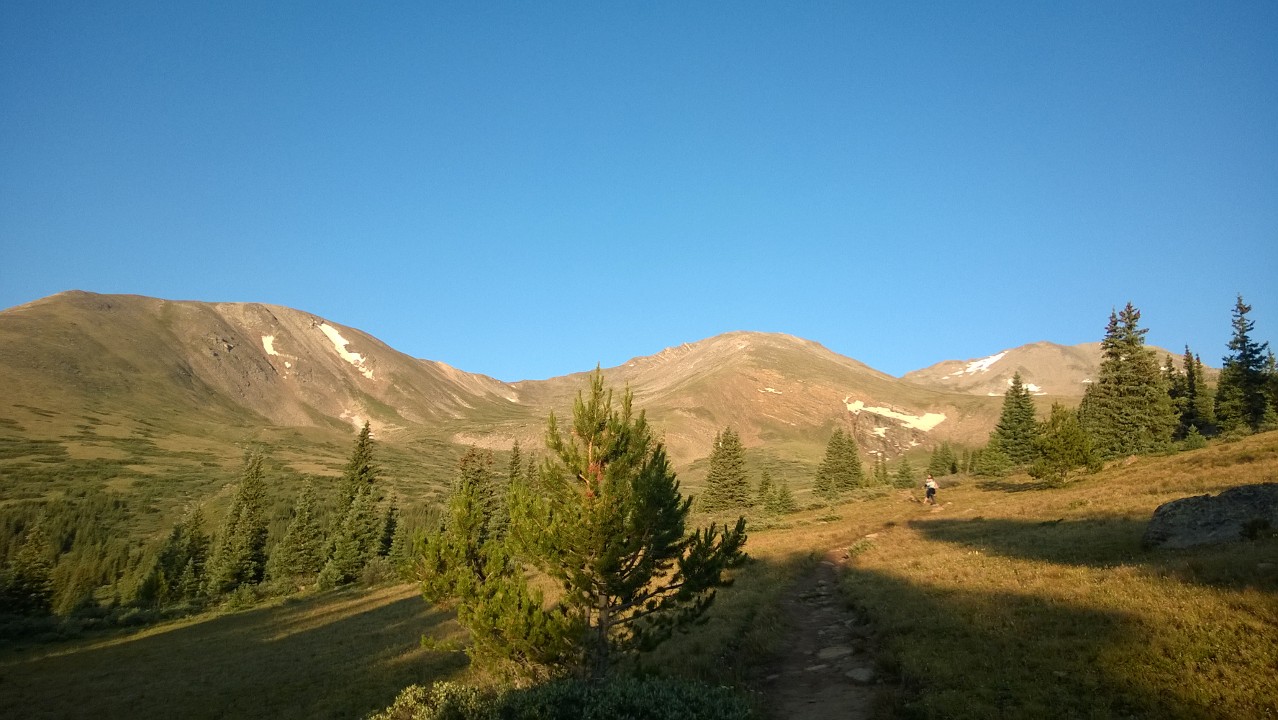 I never regretted my decision to move away from Denver 8 months ago and I still do not have any regrets today. Milwaukee is an absolutely charming city by the shores of Lake Michigan and I could even see myself living here part time. However Denver, well Colorado in general has this undeniable mystique cast by the shadows of the Rocky Mountains. The varied landscape lures you back. Like an alcoholic Im intoxicated by the valleys and springs. A thirst that is never quenched as I drink up the biking and backpacking trails. Drunk off of the crisp, thin air I seek the shelter of a four season tent for rehab. For these reasons and many more Colorado will always linger in my mind.
The hike itself was merely an afterthought. I didnt plan my visit back to Colorado around it. My primary purpose was to visit family and also to watch my friend Chris compete in the Leadville 100 bike race. Mt. Massive just happened to be a convenient location situated right next to the race. Cant beat that! The timing of my trip wasnt the best, Nate just began his travel to Yellowstone and Justin had to fly out to the Pacific Northwest for work. That left me to do a solo endeavor of the mountain.
On a Saturday morning after my flight back from Milwaukee the night before, I woke to attempt to start my SUV so I would have a vehicle to drive up to Leadville. The truck has been in a slumber state ever since I left for the Midwest. After jump starting the car I left it running for about an hour to see if the battery would hold the charge. I am glad that I performed the test because that awful clicking noise when you attempt to start a dead vehicle sang when I attempted to turn it on again. Feeling ever so lazy I didnt really want to spend the morning figuring out which part of starting structure was broken so I just asked my mom if I could borrow her car. Just a thirty-some old teenager thing to do.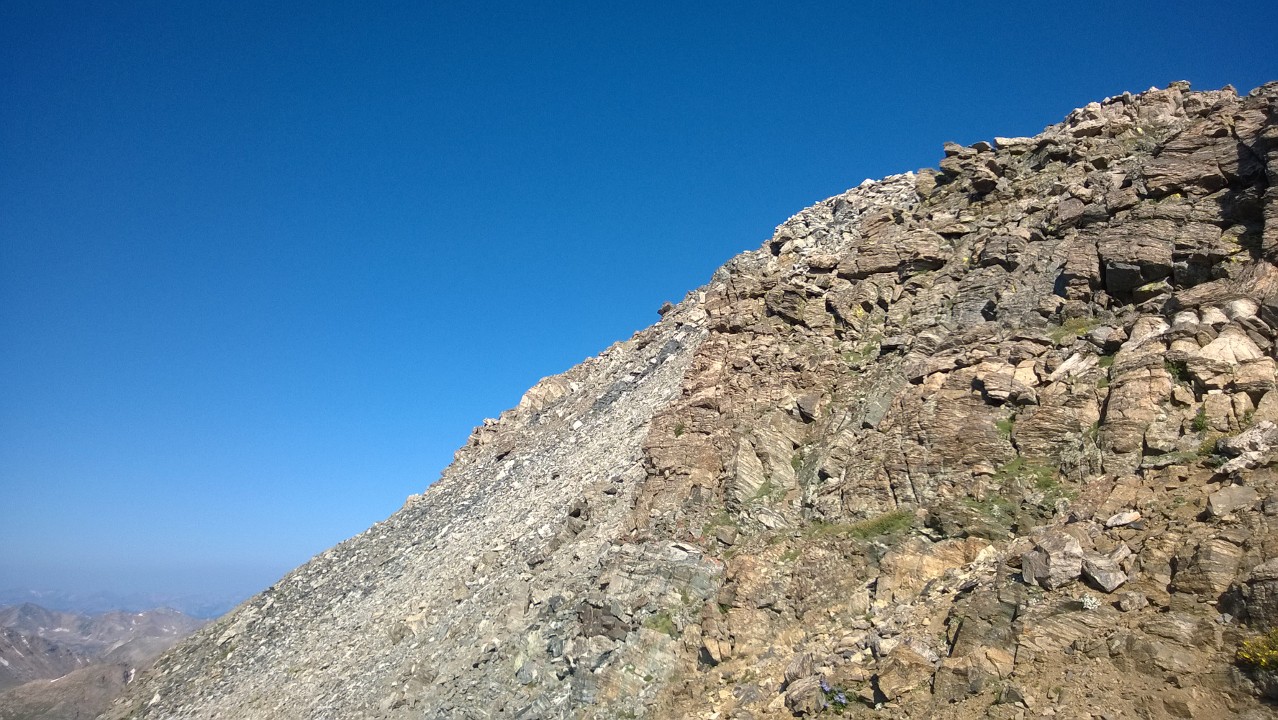 Two and half hours later I was in the small western town of Leadville. The crowd was palpable when I arrived. I expected a much larger presence but it was early yet. Racers wouldnt finish for another hour or so. Went over to the nearby official race store to see if I could obtain a copy of the course map so I could go up and cheer Chris on rather than just waiting at the finish line. I called Erica up (Chris girlfriend) to see which aid station they were at. After some back and forth phone tag we met at the last aid station which is about 25 miles before the finish line. Remember how I said the crowd was small in town well that is because everyone else was at the aid stations. The atmosphere is buzzing. Banners swaying and cowbells ringing. I cheer and shout for all racers that pass through. These encouragement may seem so insignificant but witnessing the smiles on racers face I realize they the crowds encouragement really produce a euphoric effect for the individuals. After about an hour of waiting at the station Chris makes his appearance. Haggard looking is an understatement on Chris appearance. Erica and his family attempted to refuel him as best as they could. Unable to down any solid foods we just supplemented him with gels and energy cubes. Once the color returned so did the determination. Lubing up his chain again, he strapped back on his mount and began pedaling. Well see him at the finish line.
The thrill of seeing Chris bike up the threshold and cross the finish marker at the 11th hour of the race was invigorating. Seeing the laughter and tears was the highlight of my trip. Dusk was fast approaching so I made my farewells with Erica and Chris and stopped by a local grocery store to stock up for the next morning hike. I arrived at the trail head as the Sun just set. The dirt trail up to the trail head was filled with campers and campsite. I definitely would not be alone on my hike. Almost as a tradition I had chicken for dinner and packed a sandwich and some salami for the tromp up. Sleep did not come easy, the plastic and fabric in my mothers car was not that inviting however Im able to manage since Ive slept on a sleeping pad on a hardwood floor in Milwaukee for my first couple of months. Hours feel like seconds as I awake to headlights. Its already 5:30 AM and I want to get an early start since the last couple of days there has been early rain clouds. Gearing up I turn on the headlamp and being my ascent through the darkness.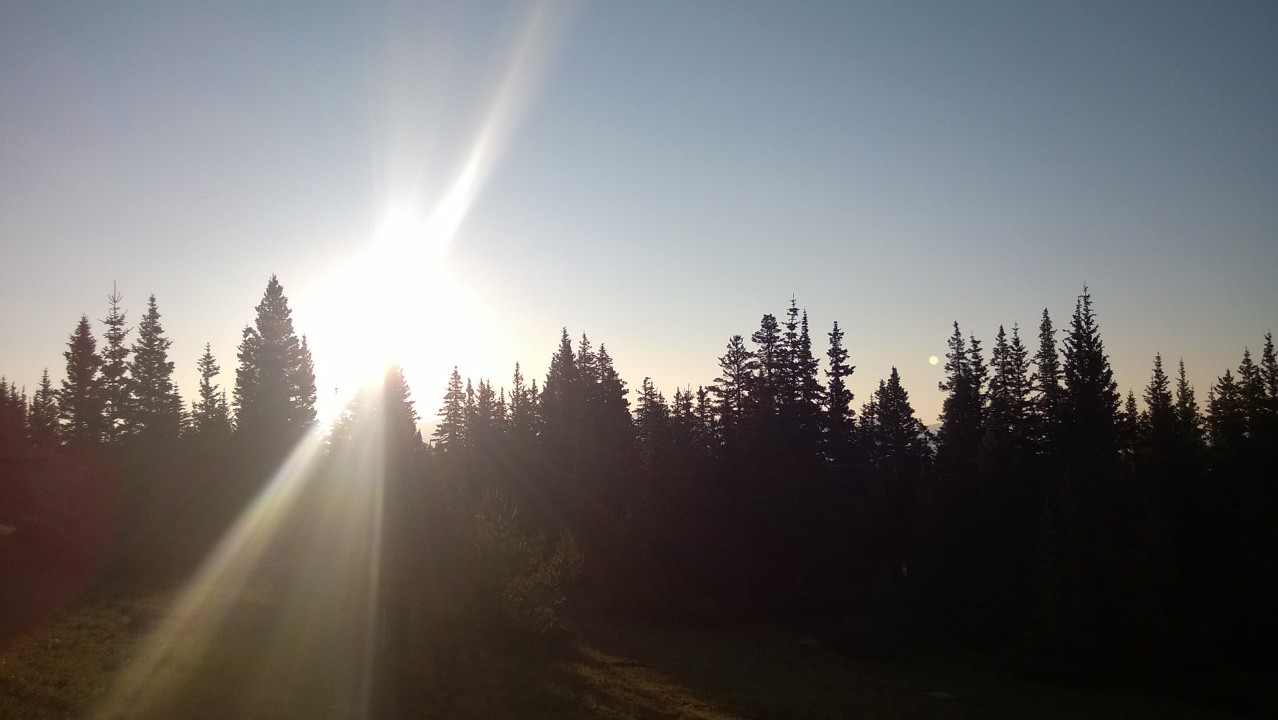 After an hour and half I crossed the treeline to see the sunrise creep over the last evergreens. I had no issues walking in the dark honestly the first two hours and 3 miles in I didnt even really noticed that I was walking up a mountain. My assumption is that this was due largely to the darkness and my fresh state. My pace slowed as I saw the ridge line and the peak. Starting to feel the affects of living on the shores of Lake Michigan I popped in some Advil to help with the slow mounting pounding that I was feeling in my head. I wont go into too much details about the trail for Mt. Massive since that information is easily attainable on 14ers.com. However I must say the trail is very well maintained and markers easily recognizable.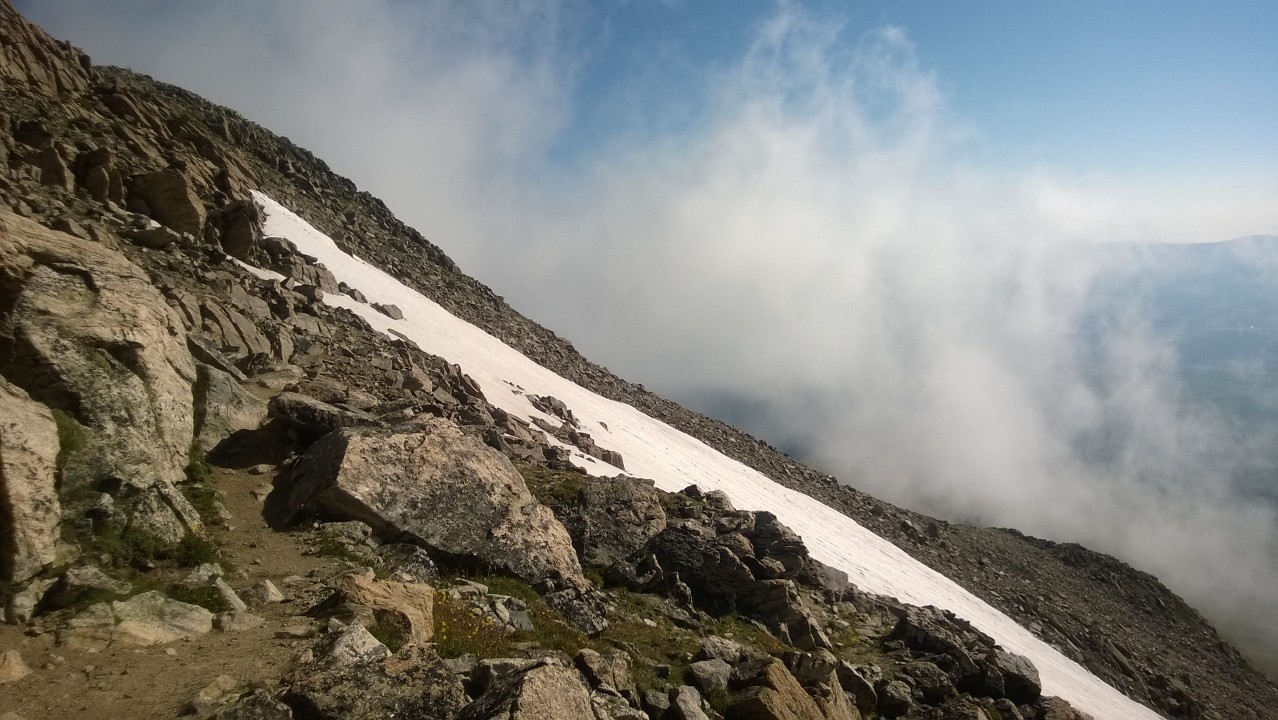 10:00 AM was my internal turnaround time. The reason being was that I had made promises that I would be back in Denver to hang out with my family that afternoon so I needed to get up and tag the summit before then. I was hoping to wake up earlier but I guess the backseat of the Ford Escape was comfier than I thought. The route I took for Mt. Massive was the standard 14 miles round trip. Its long but the grade was much more bearable to my sea level lungs. Trudging along up the trail in a near meditative state. One moment I was at treeline the next I was at the ridge. Going up the ridge was slow. I moved from one switch back then stop for a couple of minutes and then begin to the next switch back. Its funny how your head argues with itself. One side saying that youre tired and that you need to head down because you need to drive home while the counterargument says Dont be a pussy, youre almost there. I sided with the latter.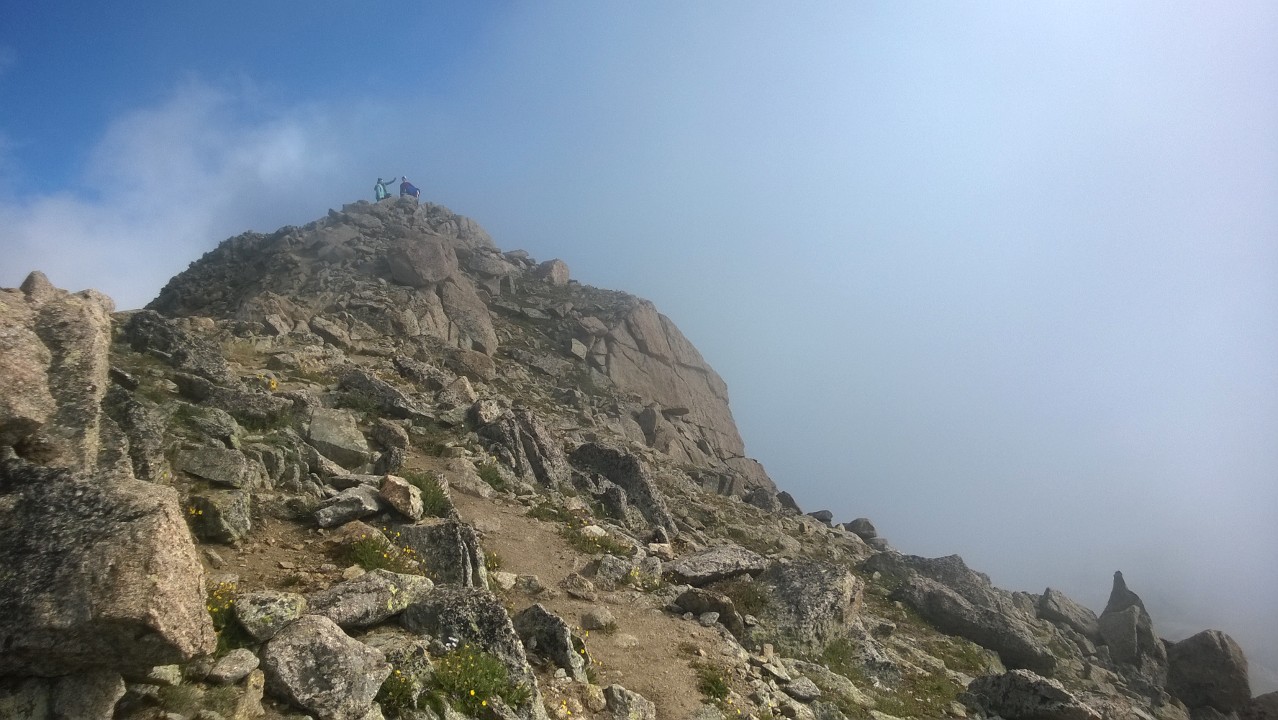 At roughly 9:30 AM the summit was reached. I had my sandwich and attempted to find the register with the other folks on the mountain but no luck so I couldnt make it official. Any fatigue I had going up had evaporated. My legs and head was fresh for the descent. My stay up on the summit lasted about 45 minutes. Clouds started to roll in and I decided to make my way back to the car. Some of the best parts of hiking up a 14er is the random interactions with other fellow hikers. Doing little breaks to chat and say best wishes helps to make the long hike shorter in a sense probably some sort of time dilation. I arrived back to the trail head around noon and changed up for my drive back down. Overall I finished the hike in a pleasurable 6 hours which prepared me for the 4 hours of bumper to bumper on I-70 eastbound. What a nightmare but I arrived home and got to spend time with the family before my flight back to the Land of Cheese.
As for my first post I will keep things shorter and details minimal. Potential future posts will provide better details on the hike and trail itself. But hey this is a start.
Cheers,
Tuan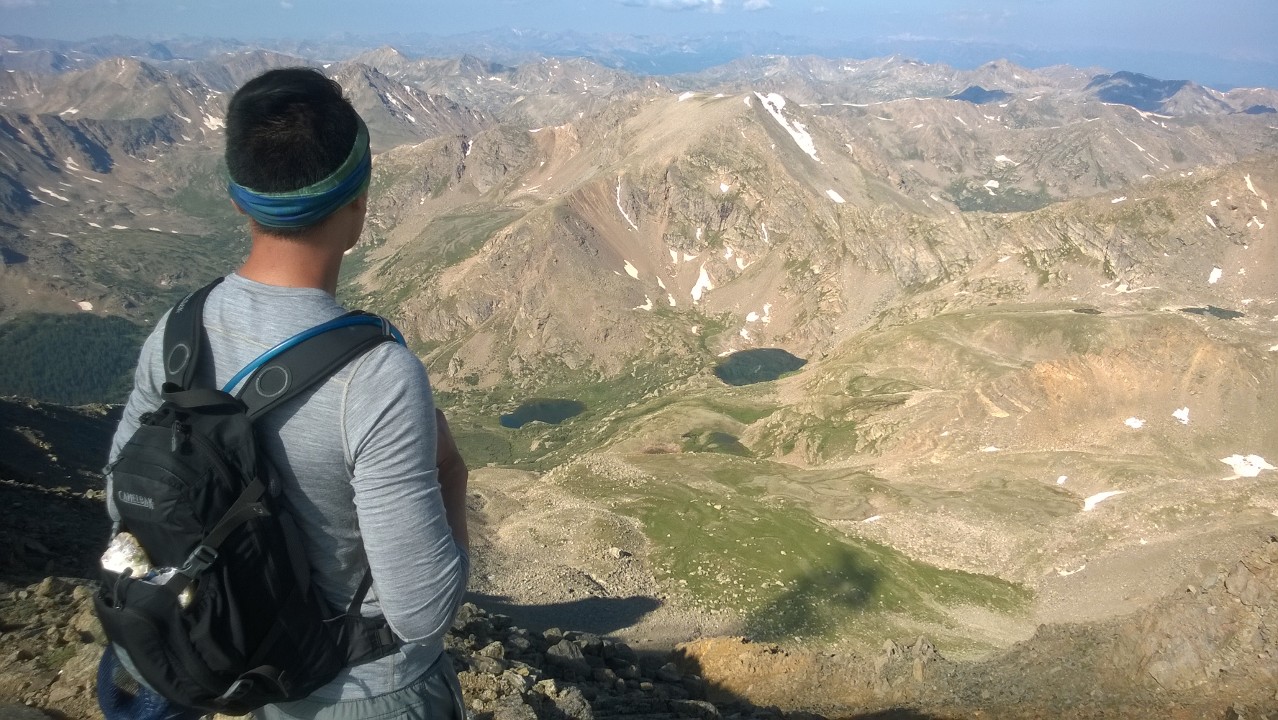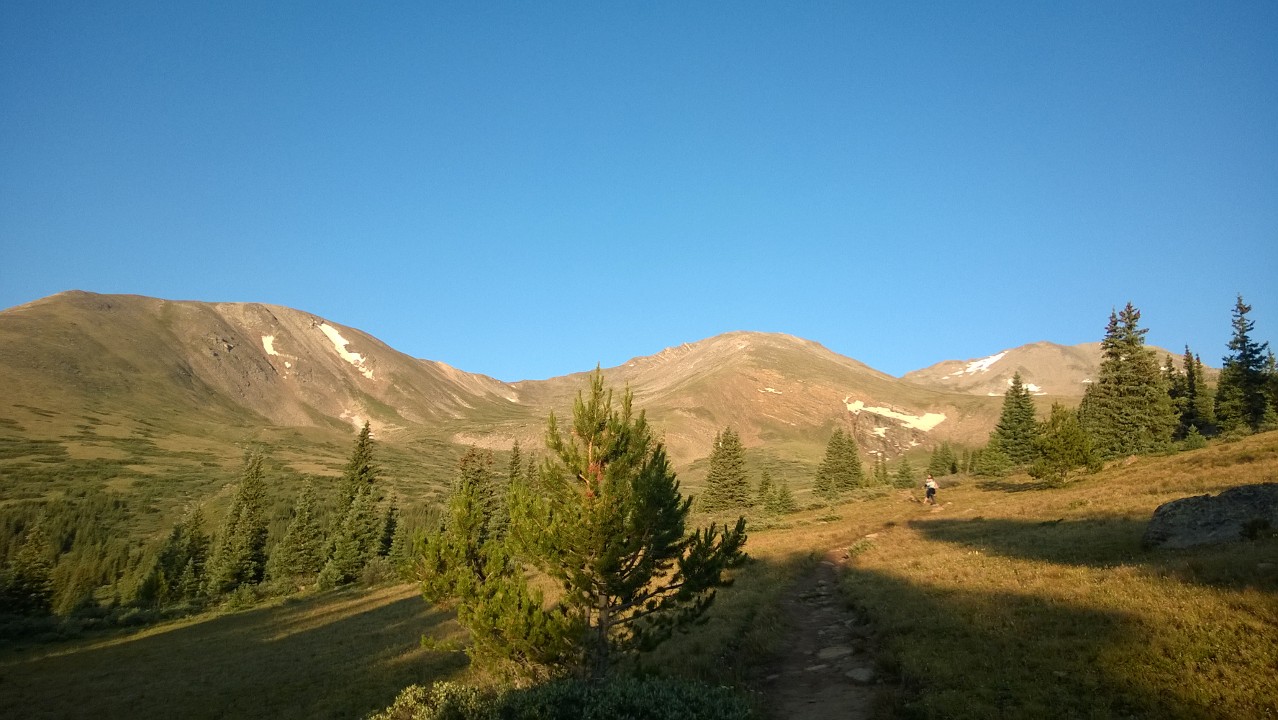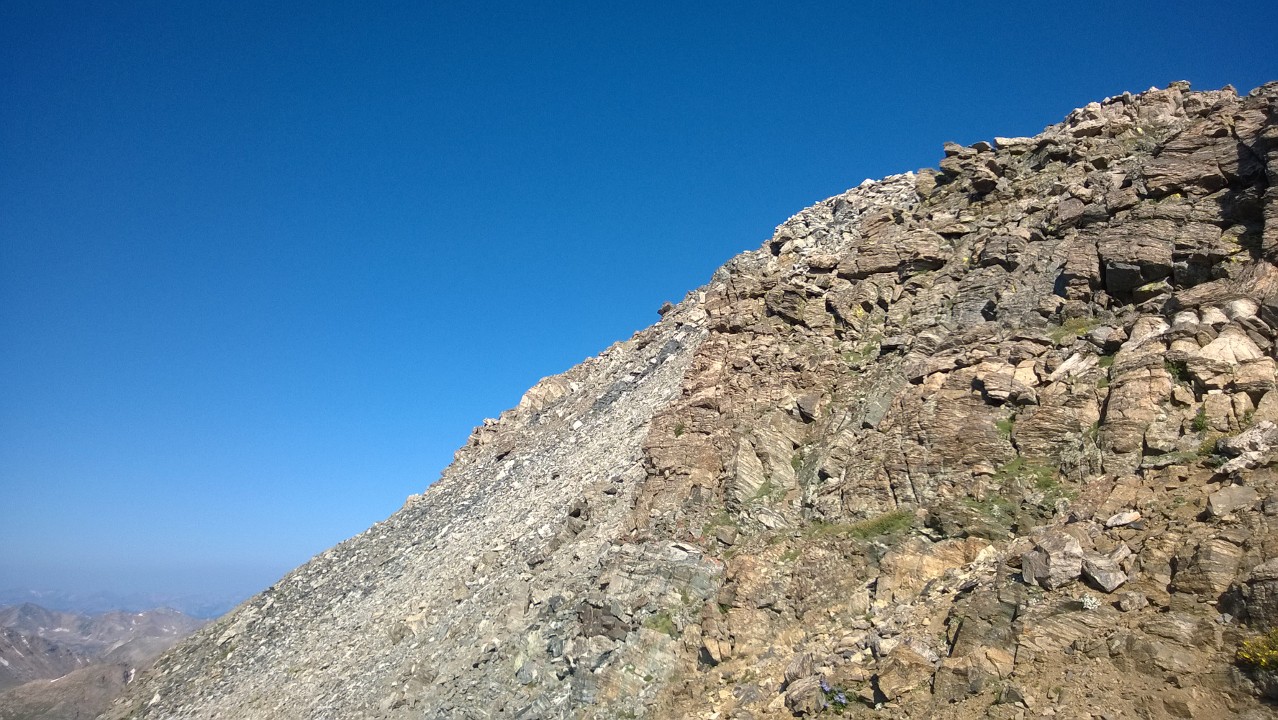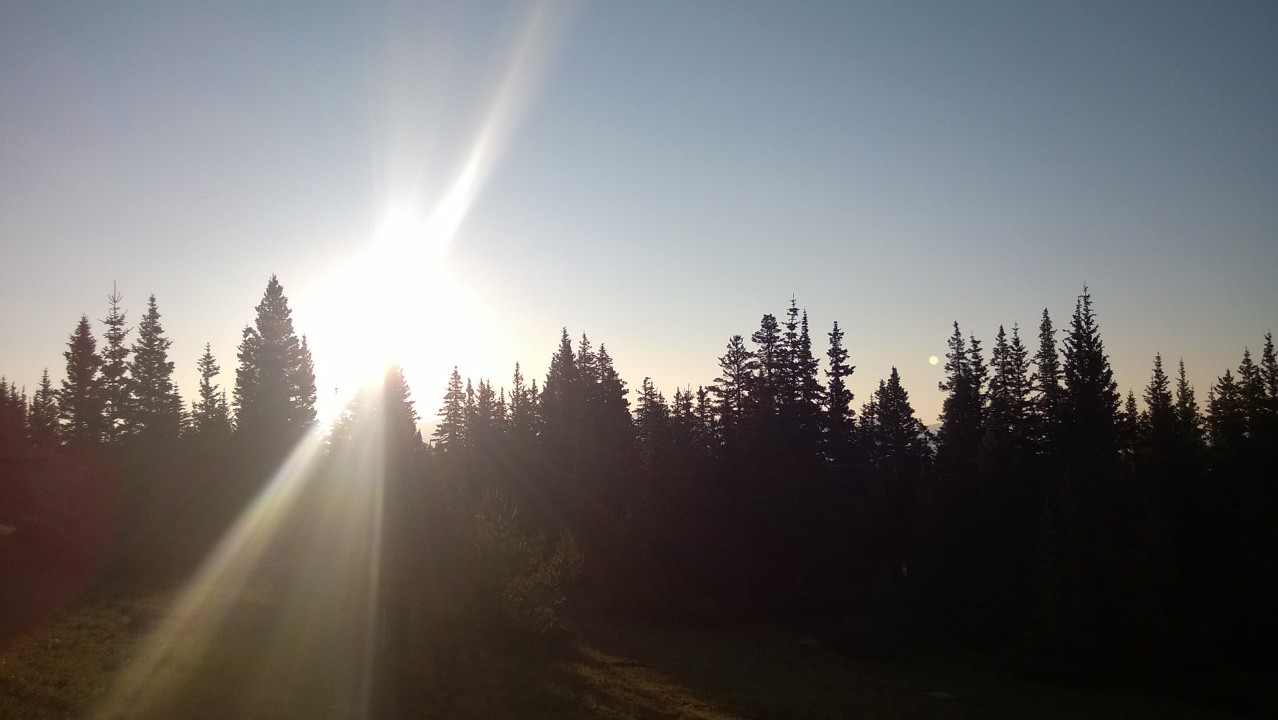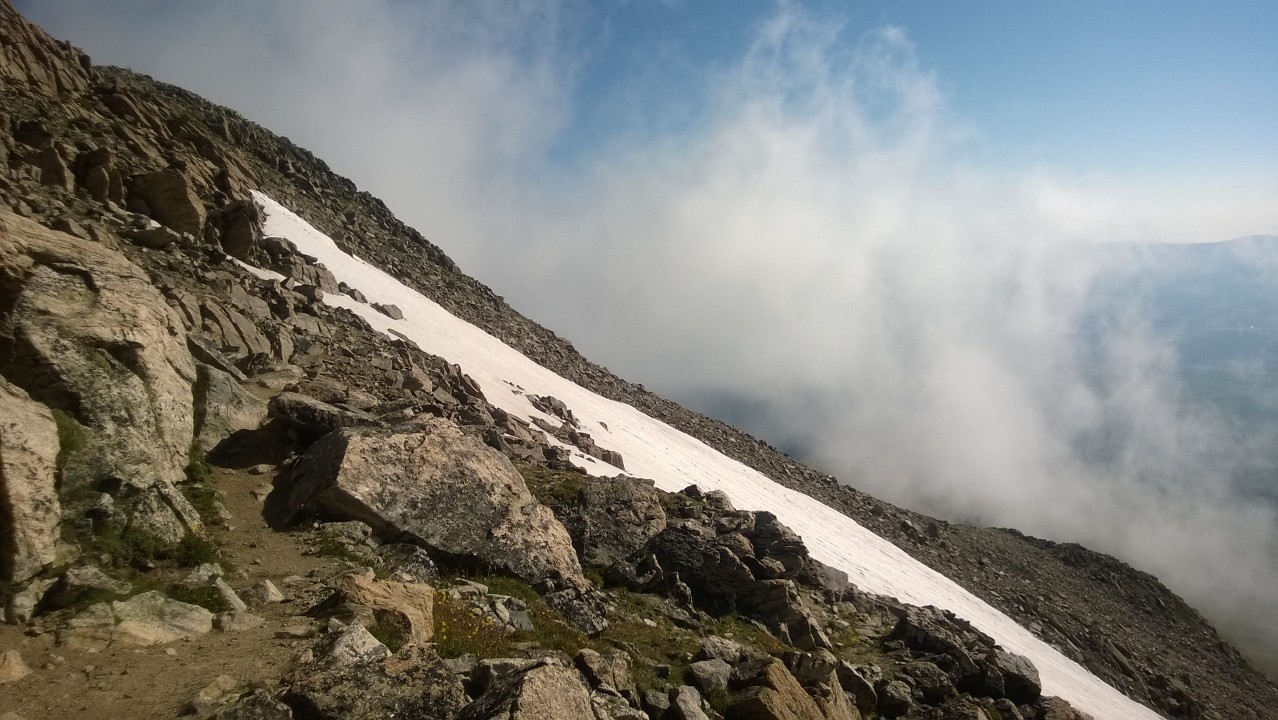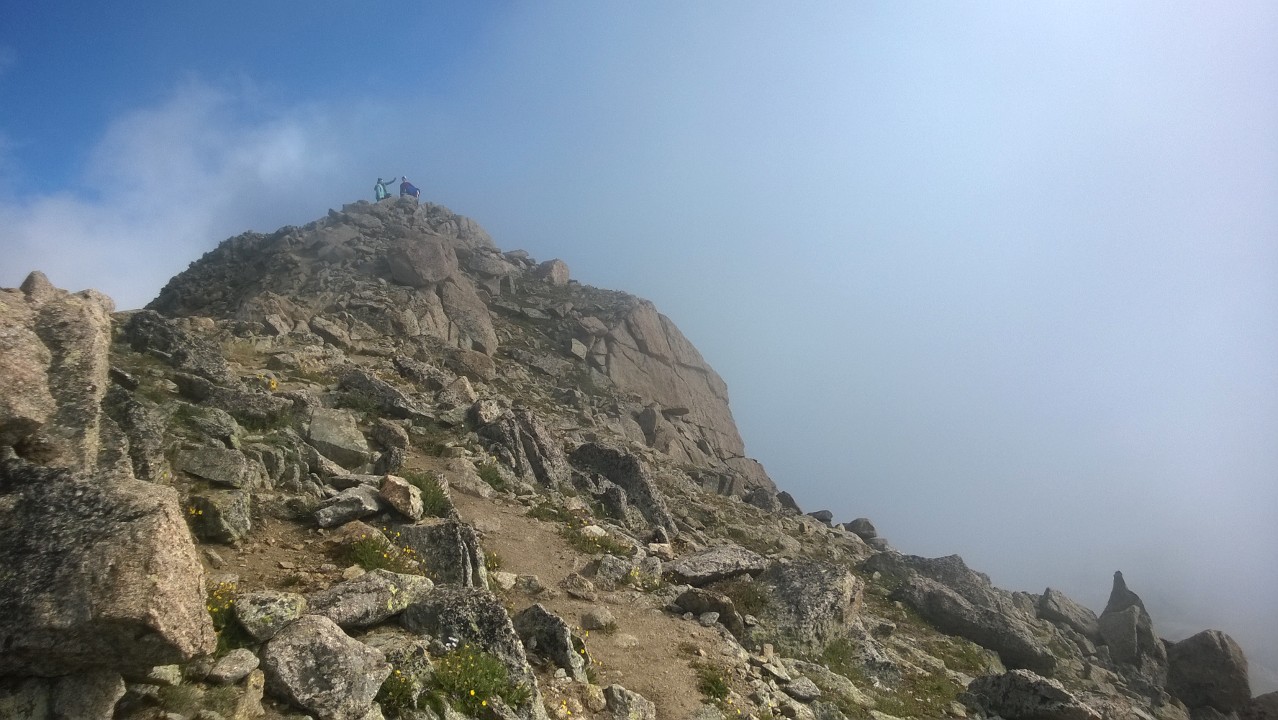 ---